Grand Cayman Diving Trips: Affordable, Amazing, Aqua-Tastic!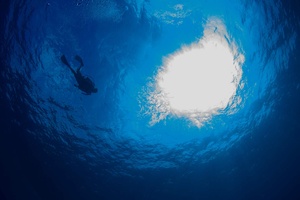 With over 200 glorious dive sites, gorgeous waters, a fascinating ecosystem of colorful marine life, a diving trip in Grand Cayman is something that you'll never forget! Grand Cayman dive sites are world-famous for their remarkable visibility and thrilling sheer vertical wall diving opportunities. During one of our Grand Cayman diving trips, you could experience:
All of our Grand Cayman scuba diving trips allow you to get up close and personal with some of the most exotic and diverse wildlife you'll ever meet! Imagine swimming alongside huge turtles, angel fish, multiple species of rays, and even moray eels, octopi, and sharks!
Book Your Grand Cayman Scuba Diving Trip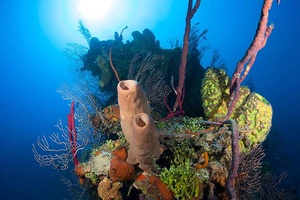 We've been honored to receive TripAdvisor's Certificate of Excellence for our service, and we hope to show you why we're the highest rated, and best reviewed, dive service!
View our dive rates to start planning, then Contact us to learn how we can guide you on an unforgettable dive trip in the Cayman Islands.